SPARE PARTS SERVICES
Original-Inside. Online 24/7.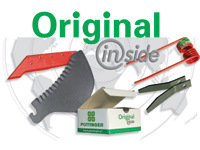 Perfect documentation of all Original-Inside
components and worldwide availability form the
basis for the
24/7 online service
. Machine downtimes are annoying, labour-intensive and costly.
Up-to-the-minute data can therefore be called up
and parts ordered round the clock anywhere in the
world via the internet in our sales partners' service
centres. Fast delivery times can be achieved as a
result, enabling the machines to be back in operation quickly.
Your benefits at a glance
Low wear
Long service life
Precision fit
Machines retain value thanks to parts being available for many years
Clean working
Extremely safe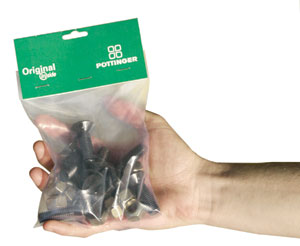 "When you opt for Pöttinger, you're buying more than a machine…"