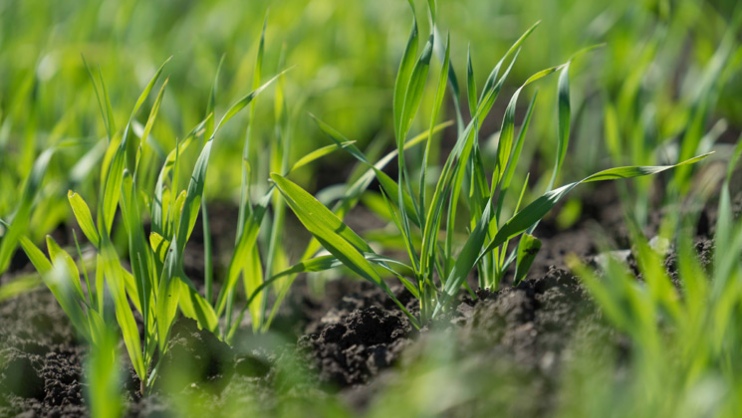 Precision farming – soil and seed
Intelligent tillage and drilling
Convenience and efficiency for soil and seed
PÖTTINGER offers you a comprehensive range of intelligent solutions for tillage and drilling that make your everyday work easier and more efficient.
Seed drills
SEED COMPLETE – Precision Farming package
IDS – Intelligent Distribution System / tramline switching
SEEDFLOW CONTROL
PCS – precision drilling for maize
DUPLEX SEED – sowing maize in double rows
Camera supported seedbed preparation
Disc harrows
Profiline – for convenient operation
SEED COMPLETE – Precision Farming package
Your complete package for optimised agriculture
With SEED COMPLETE, PÖTTINGER offers a tool for your success by optimising the management of your farming operations. SEED COMPLETE is a package of intelligent smart farming solutions including a communication unit offered for our VITASEM, AEROSEM and TERRASEM seed drills. With SEED COMPLETE you can optimise the seed rate to match site-specific soil conditions using application maps created in advance on your PC (VARIABLE RATE CONTROL). The seed metering system switches on and off automatically at the headland (SECTION CONTROL). Each job is documented automatically.
SECTION CONTROL and VARIABLE RATE CONTROL are available as standard equipment.
Your advantages with SEED COMPLETE:
Stress free operation for the driver with the seed drill switching on and off automatically
Increases efficiency and improves the cost effectiveness of the farm: Saves resources
Avoids overlaps in wedge-shaped fields when sowing and fertilising
Takes into account the differences in soil quality and yield potential within a field during drilling
GPS-based work
Precision farming is about location-differentiated and purpose specific agriculture. The basis for this is knowledge of one's own location during work. This is already a common practice for automatic steering systems on tractors. Thanks to ISOBUS, the tractor shares its position data with the implement. This means that not only does the tractor drive on track to take the strain off the driver, but the implement is also used in the most efficient and resource- saving way. During the communication between tractor and implement, all data relating to the current task is recorded and documented.
Automatic documentation
In many areas of agriculture there is an obligation to keep documentation, which is designed for quality assurance and traceability purposes. For example, arable farming measures and the application of resources must also be submitted to the official authorities.
Camera supported seedbed preparation
Your way to the best working results
Best quality tilth and optimum preparation of the seedbed are key to successful seed germination and growth. The seedbed should ideally be as coarse as possible and as fine as necessary. In practice, it is a challenge to select the right tillage intensity of the soil to match each crop. The main issue is to avoid ponding and crusting on silty soils. That is because cultivating the soil too finely leads to erosion, making it easier for fine soil particles to be washed away. However, eroded soil is valuable capital that the farmer then loses.
Perfect seedbed thanks to real-time measurement
The award-winning development by PÖTTINGER - camera assisted seedbed preparation focusses precisely on this issue to enable consistent seedbed preparation and seed placement depending on the condition of the soil. The system measures in real time the surface roughness of the soil using images from a camera mounted between the power harrow and the seed drill that detects depth differences. The PTO speed and driving speed of the tractor* are regulated as a function of the roughness values recorded. The unit therefore controls the tractor automatically to adapt to changing soil conditions. The working results are an optimised seedbed with uniform tilth across the entire field.
Your advantages with the camera supported seedbed preparation
Optimum soil structure, exact depth placement, ideal germination conditions, rapid emergence, stress resistant plants for plant protection applications
Minimises proportion of fine soil: Erosion reduction
Less driver fatigue: Fully automated work sequence, no visual check of the seedbed necessary any more
Optimisation of diesel consumption: No more manual adjustment of rotor speed and driving speed required
Night work is also possible because the system does not rely on daylight
Possible to create a surface roughness map of the field: Useful for subsequent processes