Ned Relihan (Ireland)
"An important benefit is, that the grass is not chopped too fine. An average length of 45 – 50 mm encourages cudding which is very important to keep the cows rumen healthy."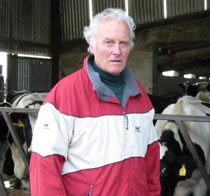 Ned Relihan (Ireland)
---

Sam SHINE (Limerick, Ireland)
County Limerick, 4000 acres of grass silage, 1000 acres of maize.
"The simple fact is that selfpropelled rates will have to riseby about 25% over the next five years if contractors are toreturn to profitability."
"Todays self loading wagons are very different beasts to those of the early 1980s."
"The wagon stacks up financially both for the contractor and for the customer."
Sam SHINE (Limerick, Ireland)
---

Sam Harper (Ireland)
"We are very happy with the chop length and last year oursecond cut results from Hillsborough were 77 DMD, ME of 11,4 and had an intake factor 30% above average."

Forgetting about the results for a second, I noticed that the silage fed really well – this is the most important result of all."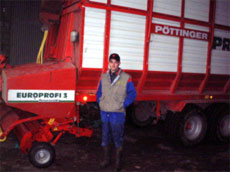 Sam HARPER with his EUROPROFI 3
---

Donald Fitzpatrick (Ireland)
"On our farm cutting silage using the forage wagon definitely is the cheapest way. There is a big saving on diesel and the labour requirement is very low, we can take 3 – 4 cuts for the price of 2 previously."

"We have great flexibility since we changed to the silage wagon system. Not only can we decide when we want to cut silage but with just 2 men my father and I, we can carry out the harvesting."

"The wagon will have paid for itself within 5 years".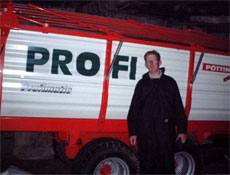 Donald FITZPATRICK
---