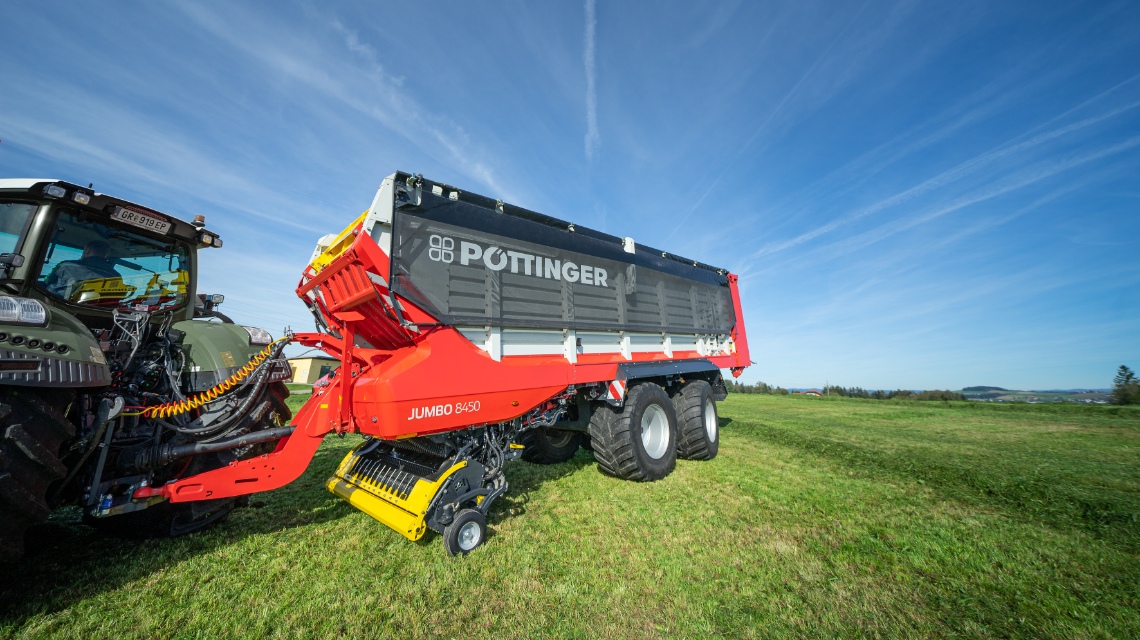 PÖTTINGER is an Innovation Winner 2022
Agricultural machinery manufacturer is one of Austria's most innovative companies
Based on a study carried out by the IMWF (Institute for Management and Business Research based in Germany) between May 2021 and April 2022, the Austrian family-owned company PÖTTINGER was named as an Innovation Winner 2022. The evaluation of 317,000 statements and various databases on research funding confirm this excellent achievement.
PÖTTINGER is among the 1,650 largest companies in Austria, has introduced significant innovations to its industry and is regarded as innovative. The list of winners is impressive: It includes, for example, voestalpine AG, Rosenbauer and FACC.
Open for new ideas
The large investments in research and development are paying off. The innovative strength of the agricultural machinery company has been recognised and is clearly reflected in its business success. Ensuring growth and creating jobs are key cornerstones here. With numerous innovations for promoting the best forage and the best soil, the company's machines have impressed farming businesses worldwide. In terms of loader wagons, PÖTTINGER has been the undisputed world market leader for many years. In addition to the wide variety of the product range, this is also due to the many ingenious technical features. The SENSOSAFE assistance system for detecting wildlife is another outstanding innovation. It detects wildlife during the mowing process so the animals can be rescued. The AEROSEM VT seed drill is another example of a machine that has been developed to offer the greatest possible soil conservation while delivering perfect seed placement.
In addition to its innovative machines and digital solutions, PÖTTINGER specialises in open innovation. The company organises hackathons, where creative people from universities and schools are invited to work out innovative solutions to a specific challenge and build prototypes. The agricultural machinery company is also a partner in the Pier4 network. This is a platform for startups to present their company and the projects they are working on. It has helped PÖTTINGER gain experience with new topics. Another project is the company's close cooperation with JKU, the Johannes Keppler University in Linz, where a workstation has been set up in the LIT Open Innovation Centre. The competencies of science and industry are bundled here.
As an innovation winner, PÖTTINGER can look to the future with confidence, because success also depends heavily on innovative products and services.