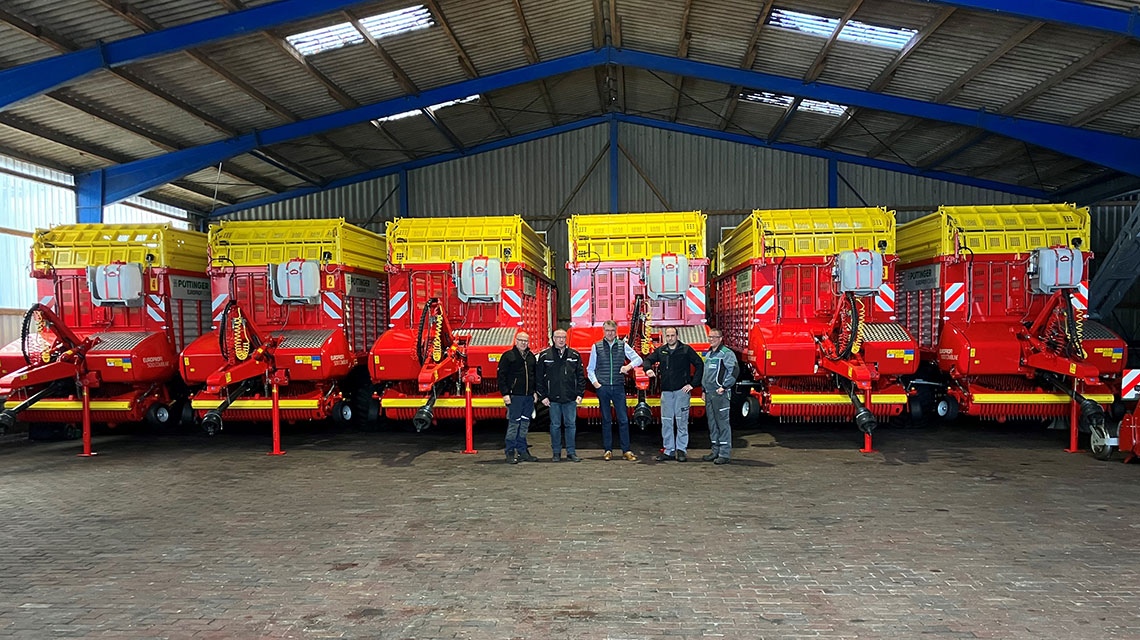 30th loader wagon for German contractor
Dierks family have total faith in quality from Austria
The brothers Heinz and Günter Dierks, together with their sons Thomas and Alexander, run the Dierks contracting company in Apen, near Oldenburg. The northern German company provides contract work for over 80 farms in the grassland sector. For this purpose, more than 30 people are involved in harvesting during the main season.
The Dierks contracting company has been impressed with PÖTTINGER quality for more than 15 years and has constantly placed major follow-up orders: In 2016, for example, eight new EUROPROFI COMBILINE multi-purpose rotor wagons joined their fleet of powerful loader wagons. Now, they have added six more of the proven loader wagons with loading rotors to the fleet. That brings the number of loader wagons they have invested in from Austria to a grand total of 30.
"Once again, the EUROPROFI convinced us with its smooth operation, excellent chopping quality with a chopped length of 39 mm and its high performance pick-up and loading system," is how the company owners unanimously describe the advantages.
The sale was handled in each case by the Rebo dealership in Aurich, who hosted a celebratory handover event. With the six flexible and versatile EUROPROFI multi-purpose loader wagons, the Dierks contracting company is well equipped in the future to handle a wide range of site-specific operating conditions and meet their customers' individual requirements.