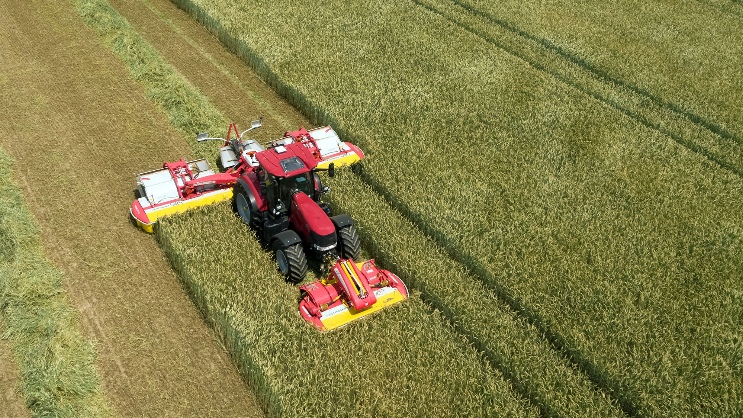 The right system to meet every requirement: swath merging with the NOVACAT A10 COLLECTOR
The proven swath merging system using cross conveyor belts can be used for a wide range of applications and is currently available on the NOVACAT X8 and NOVACAT A10 mower combinations.
The COLLECTOR can be used on permanent grassland, arable grass crop or whole plant silage. It features an especially airy swath placement.
This proven swath merging system is suitable for everyone who does not want to dispense with a conditioner. The COLLECTOR is available together with the ED tine-type conditioner for rapid yet careful drying, or with the RCB roller conditioner, designed especially for leafy forage.
Flexible choice of swath placement: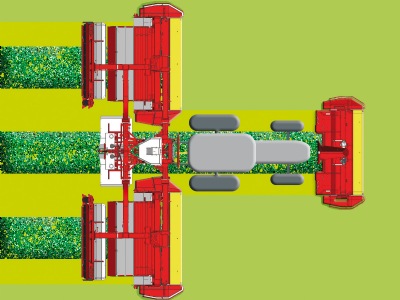 Individual swaths
Individual swaths
Raising the cross conveyor belts and narrowing the swath doors places three compact individual swaths.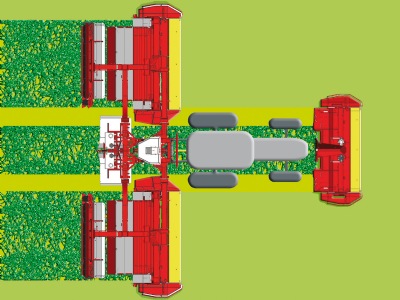 Wide blanket
Wide blanket
With the swath doors open, guide plates direct the flow of forage across the whole mowed width. The forage is deposited in a uniform and airy blanket.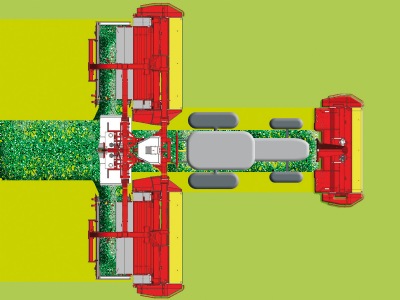 Three swaths in one
Three swaths in one
The conveyor belts place the three swaths into one large central swath.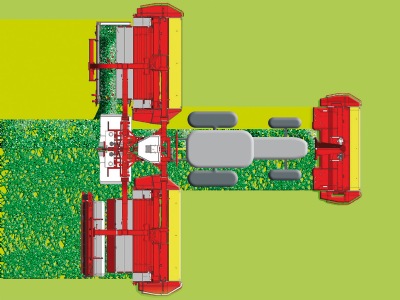 Wide swath placement
Wide swath placement
Save costs with combined wide swath placement. With the conveyor belts lifted individually, up to 40 percent raking work can be saved with a large TOP rake.