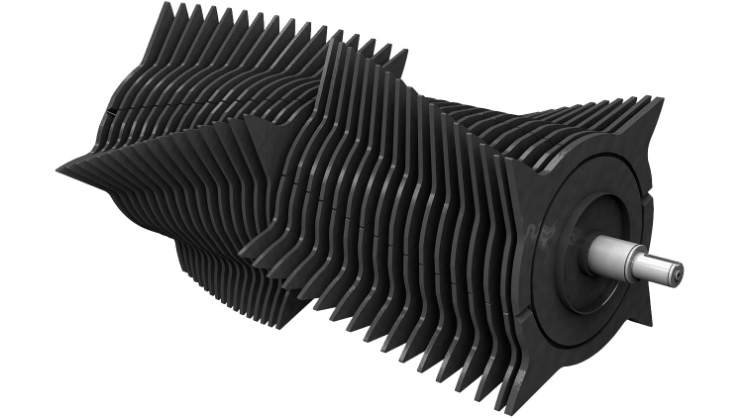 Perfect crop flow on IMPRESS round balers
High strength and optimum distribution
IMPRESS round balers have been proven in the field - it is especially their high strength rotor design and the output that this system delivers that has impressed farming professionals.

Two IMPRESS series for different requirements
The IMPRESS range consists of fixed chamber and variable chamber balers. These are both available in two versions: PRO and MASTER. The chopping system on the PRO models has 32 knives while MASTER models feature a 16-knife system. They also have different pick-up widths (PRO 2.30 metres and MASTER 2.05 metres). The PTO speed is 1000 rpm on the PRO series and 540 rpm on the MASTER series.

LIFT UP technology - easy access and lower maintenance
The bale starts turning reliably in all operating situations. Regardless of whether in wet or dry conditions, straw, hay or silage, here is one machine for all operating conditions. LIFTUP technology places the chopping system above the rotor. The higher the number of knives, the greater the importance the ease of maintenance becomes.

Especially strong rotor design thanks to reinforced tine rings
On PRO models the tine rings are 10 mm thick. Their high strength ensures reliable operation in stony areas, despite the close knife spacing. The V configuration feeds crop in a consistent and wide blanket into the chamber. This greatly reduces the amount of weaving needed to produce perfectly shaped bales.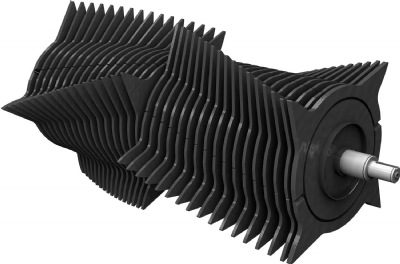 Rotor with 32 knives
IMPRESS PRO
Rotor for 32 knives with 10 mm thick tines.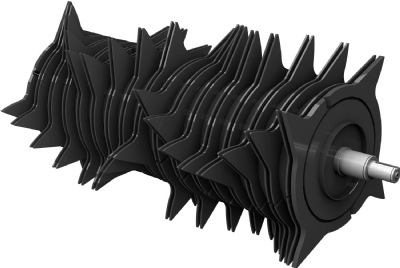 Rotor with 16 knives
IMPRESS MASTER
Rotor for 16 knives and 6 mm thick tines.