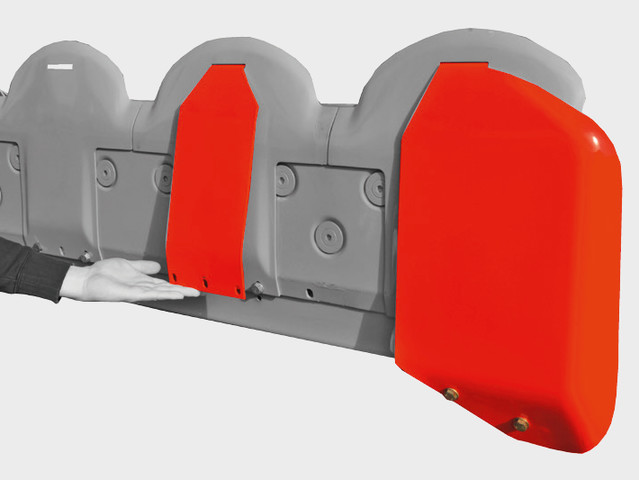 Wear skid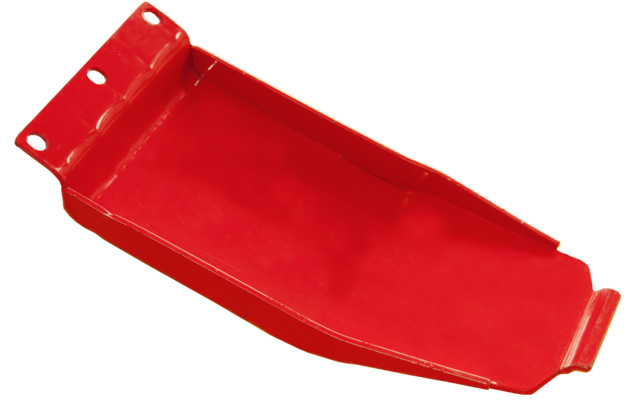 High-cut skids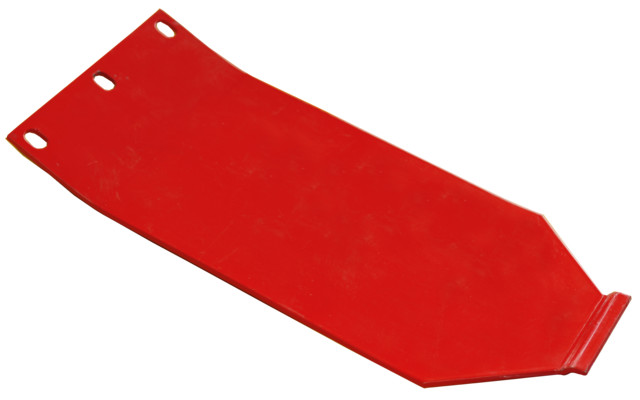 Wear skid
Wide skids made from hardened boron steel to resist impact and prevent the build-up of soil. Because the underside of the cutter bar is smooth with contoured skids inside and outside, it protects the sward even on tight corners.
As an option, you can fit additional wear skids to protect the underside of the cutter bar. The bolted skids can be easily changed if required.
Optional high-cut skids can be mounted to increase the cutting height from 50 to 120 mm. Their large radius and wide surface area make them especially wear resistant.
High-cut skid + 20 mm, the universal skid especially for stony soil.

High-cut skid + 40 mm, especially for whole crop.

NEW: High-cut skids for the outer pairs of skids.