The Pöttinger IMPRESS round balers deliver maximum versatility: whether in wet or dry conditions, with straw, hay or silage forage. Using these round balers to harvest hay provides a smooth flow of crop with the lowest possible disintegration losses to obtain forage rich in energy. The LIFTUP rotor on the Pöttinger IMPRESS round baler sees crop fed into the bale chamber at a tangent, ensuring a smooth flow with very low losses due to disintegration. Pöttinger's answer in the quest for the best forage quality is Perfect Flow technology.
Thanks to the flexible FLEXCUT knife bank, each of the knives can easily be engaged or disengaged. Depending on the required chopped length and dry matter content, the key parameters of the machine can be adjusted very quickly. With the flexible soft core setting, the variable models of the IMPRESS can be ideally matched to the needs of hay harvesting through to drying the hay bales. The bale pressure can be configured flexibly in three zones. This means, for example, that a soft core can be set to ensure optimum aeration and drying of the hay bales.
Customers from various countries are impressed and confirm the advantages: "The forage quality is simply the best."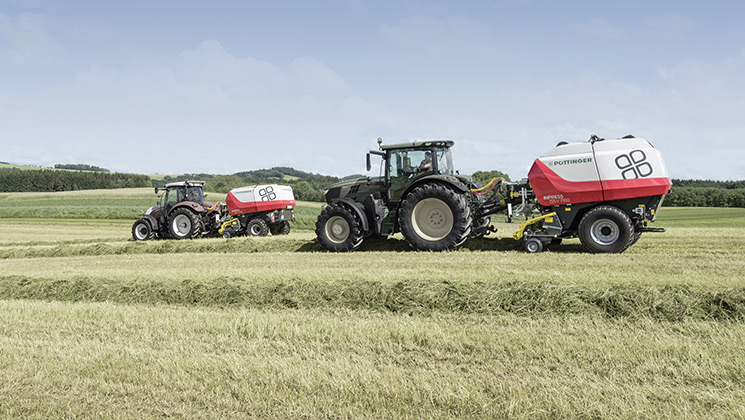 IMPRESS 125 F PRO and IMPRESS 155 V PRO