A day in the life of ...
We told the stories of four families in Germany and two Ukrainian Companies. Now we present two British families: The Bowen Family operate a family run farm and contracting business in Church Stretton, Shropshire, Great Britain.

The Radford Family, Dairy farmers in Tiverton, Devon, Great Britain. The focus of the business is its modern robotically milked dairy farming operation.
The Bowen Family
Contractors and farmers for grassland and arable
Church Stretton, Shropshire, Great Britain

Church Farm is located in Church Stretton, Shropshire just a stone's throw from the Welsh border. This family run farm is operated by Colin, Jennifer and their three children Stephen, Allan and Suzanne. In 1993 Colin started a contracting business which laid the foundations for the well-established business that today focuses on offering a complete silage harvesting service with forage wagons and all grassland/pasture maintenance operations. Furthermore the business caries out a wide range of agricultural fencing operations, along with a full arable contracting service including a wide range of cultivations and seed drilling.
Today the Bowens farm 350 acres, 200 acres of which is grassland supporting around 550 sheep with the remaining 150 acres of down to arable crops, which are sold off the farm.
The Bowen family pull together to run this busy agricultural operation, albeit all responsible for differing areas of the business. Colin part manages the contract farming at a local dairy farm, Steven runs the other contracting responsibilities, whilst Allan handles the sheep. Jennifer is kept busy operating the farms diversification of a small indoor children's leisure facility locally, whilst Suzanne returns home from her full time to job to assist with the administration of the business.
"It would be very difficult to run such a diverse business without all the family working together".
states Colin. Its clear to see the Bowen family are happy with their work and enjoy the ability to rely on each other through the busiest of times. In particular Jennifer rates highly the ability to take off on the quad bike into the hills to work with the sheep and the family.
Attention to detail is clearly seen throughout the Bowens business interests and that is evident from their success in the competitive world of match ploughing. All the men in the family have been keen match ploughmen competing in reversible plough classes at a National level. Furthermore both Stephen and his father Colin have represented England at European finals. This lead to Colin achieving the envious status of British reversible ploughing champion no less than three times and as a result representing England at the World finals in both Sweden and New Zealand.
When Colin started out contracting staffing was very much an issue. A real lack of available labour caused issues with finding enough operators and continues to be a challenge. Steven had worked away from the family farming operations initially with a forage harvesting gangs using both trailed and self-propelled harvesters, allowing him to gain a valuable insight into the operation of such a harvesting business before returning home.
Today the contracting business annually harvests around 2,500 acres of silage with the forage wagons, whilst mowing and raking up to 3,700 acres per year. The arable side of the business currently handles approximately 800 acres of seed drilling per year.
As regards the forage wagon system Colin and Steven are convinced of the benefits of this system as oppose to other harvesting systems. "Forage wagons can be used to produce grass silage more efficiently and in turn increase the profit from milk. Using the wagons the harvesting costs are cut right down and you don't need as many staff as other systems. Regards ground compaction, its only one machine in the field, instead of two, three, four or five".
Colin cites how he understood the benefits of the system, how the wagons could be used to produce silage and thus milk more efficiently in turn increasing a farms profits. In order to produce those profits the animals health is absolutely important.
It's an understanding that's backed up by Rhun Fychan of the ERDF funded SMARTsilage project. "To get more out of the sward, we need to cut grass more often with a multi cut system. What we want is the leaf material, the dark material within the silage. That dark material indicates that the silage is high in protein and digestibility"
"The way the wagon handles the crop with care, ensures you do not lose lots of leaf" adds Steven. "When its going through the pick-up, its going straight up and in. Everything is collected as a result. We may not be the cheapest out there, but I'd like to think that we can guarantee the farmer that it's going to be treated it as if it were our own"
"Forage wagons can be used to produce grass silage more efficiently and in turn increase the profit from milk."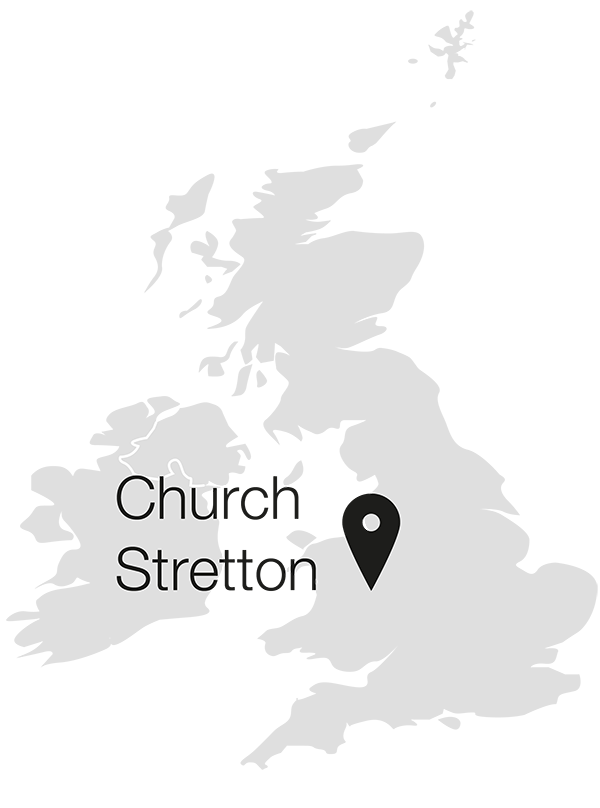 The Bowen Contracting business has been equipped with Pottinger machines for several years. Today the fleet includes:
The Radford Family
Dairy farmers
Tiverton, Devon, Great Britain
The Radford family farm just outside of Tiverton, Devon in the Southwest of England. Stephen, Carol and their son Graham live and work together with Stephens parents Colin and Margaret Radford.
Colin's grandfather came to Buttermoor Farm back in 1930's and started farming across just 80 acres. Over the years the farm has evolved and grown to around 400 acres today with half of the land owned and the remainder rented. There is about 80 acres of forage maize and cereals grown annually that are used on the farm to feed the high yielding dairy herd.
The focus of the business is its modern robotically milked dairy farming operation. Stephen and Graham jointly oversee daily milking and herd management responsibilities, whilst Carol tends to the farms calves, ensuring a healthy replacement stock is available and seeing all cattle are finished on the farm.
"Being a family unit we are more attached to our animals, we are here on site 24 hours a day, 7 days a week" states Stephen underlining his empathy for his animals.
Best forage – Better milk yields
In order to produce the best quality milk it is necessary to make the best quality silage possible. For this reason the Radford's use a forage wagon for harvesting, a EUROPROFI COMBILINE 4510L. In comparison to the forage harvester that was used before, the wagon offers greater flexibility.
"It allows a decision to be made today, if we cut tomorrow" adds Graham. A noticeable reduction in fuel consumed is a benefit too according to Graham "The wagon works, really well, it's far much cheaper than a forage harvester. The chop length is ideal for the cows, it's not too long and not too short"
Besides the cost savings Graham comments on the farms approach to making quality silage.
"To achieve a high quality forage we don't tend to cut until 10 o'clock in the morning. This is when the sun is already out at its peak and sugars in the grass will be at their highest".
So resultingly they cut their grass between 10.00 am and 7.00 pm to ensure the best possible quality. All grass is then tedded promptly after mowing using the farms HIT 8.91 mounted tedder and then after an optimum 24 hour wilt is raked together using the TOP 702C twin rotor rake.
The feed quality in the silage can be seen after just six week in the clamp and continuing through the winter feed out.
One of the key advantages to harvesting with the wagon is the ideal chop length of 30 to 40mm. Its just the ideal length for cows to digest. When it goes into the clamp, its not too long and not too short, so it gets packed in real tight for a tight clamp.
It's got more heart
Buttermoor Farm and POTTINGER are both family run businesses. During a visit to Austria, the Radford's have seen that the company is very family orientated. The employees are attached to the company and its got more heart, comments Stephen. We are a family run farm here and you tend to get more response. I think If you are with family members, you tend to go the extra mile"
Take a look here at a day in the life of the Radford family
"The wagon works, really well, it's far much cheaper than a forage harvester. The chop length is ideal for the cows, it's not too long and not too short"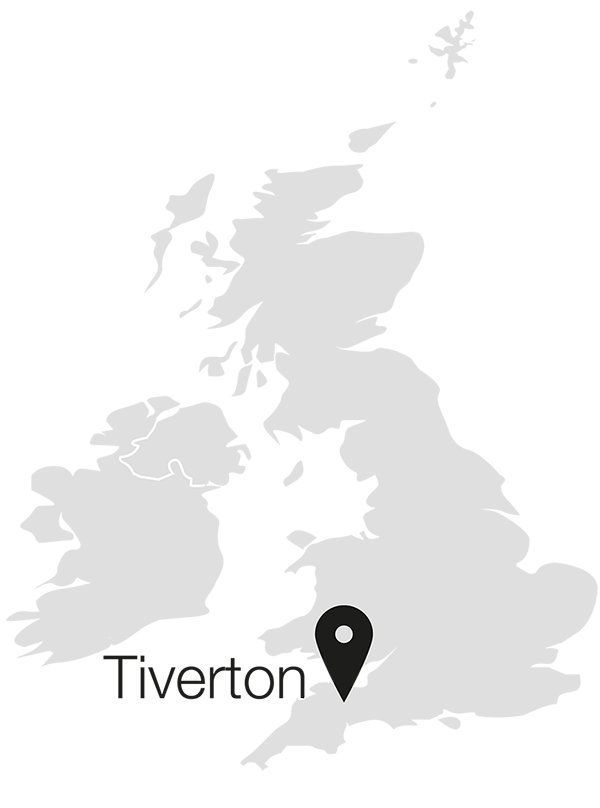 Piskivske
Chernigiv region, Ukraine
Valerii Kolosha, Director / Owner
Nataliia Pylypenko, Deputy Director of Animal Husbandry
Vadym Bailo, Chief Agronomist
PSP Piskivske, a large grassland farm with its own cheese making dairy, is located in Pisky, in the Chernigiv region in northern Ukraine. High forage quality, reliable service and dependable partnerships are their main focus. For many years now, the company has been relying on proven technology from PÖTTINGER for harvesting grass.
PSP Piskivske is surrounded by large expanses of meadows and pastures in the Chernigiv region. The company was founded in March 2000 when it took over a former Soviet collective farm. Connections to the region and local roots have a high value here. With the support of various training projects, young people are offered careers that promote business relationships built on Ukrainian culture and traditions. The objective is to create conditions that will encourage young people to stay in the village.
Today, PSP Piskivske farms an area of 3,000 hectares. 1,100 of the 3,200 cattle are dairy cows, which produce 30 tonnes of milk a day.
Two years ago, the farm opened its own cheese making dairy, which currently processes 1 tonne of milk per day. The plan is to expand the cheese production facility so that they can process all their milk themselves. They want to produce nutritious food from the raw materials, because the quality of Ukrainian food needs to be improved.

"Our top priority is to produce high quality milk in order to get the best quality cheese. We look after our cows very well: their bedding and water is always fresh and the animals feel good." says Nataliia Pylypenko, the Deputy Director of Animal Husbandry. The reason for the high quality specifications is that the milk will be used to make baby food and cheese.
Recently, the farming business has also been working on processing their own beef. They sell high quality sausage meat, including handmade sausages, with their own bread and other bakery products in their village.

In addition to quality, the high output of their farm machinery is also an important issue for this large scale agricultural business. At PSP Piskivske each cow already yields 10,000 kg of milk per year. This means that high quality, high energy base forage is needed and that is why perfectly matched technology has to be used for forage harvesting. "In order to harvest the best base forage to obtain high quality milk from our 3,200 cattle, we need to employ high quality professional technology. PÖTTINGER is our reliable partner," says Valerii Kolosha, Director of PSP Piskivske, describing the advantages of their grassland equipment. According to the owner of the company, it used to take days from mowing to silage making and many people were needed to do this work. Today, using modern harvesting machinery, the work is done in a day. Downtimes cause unnecessary costs, which is why the company depends on reliable machines as a guarantee for successful forage harvesting. Due to the weather, the harvest windows are getting smaller and smaller, which makes the right harvesting technology more important than ever before. The ideal harvesting chain for clean and energy-rich forage is provided by 12 machines in the grassland fleet: NOVACAT mowers, HIT tedders, TOP rakes and 2 JUMBO loader wagons. "We still have a lot of potential in crop cultivation, as the technologies are generally continuing to evolve," says Vadym Bailo, the chief agronomist, convinced of the prospects he has with PÖTTINGER equipment.

For PSP Piskivske, the agricultural machinery manufacturer PÖTTINGER is a perfect partner, characterised by reliability and professional service. However, partnership at PÖTTINGER goes much further: the employees of the Ukrainian subsidiary made a significant contribution to the founding of an association of dairy farmers. This has encouraged communication between farms and the exchange of know-how, which in turn has benefited the entire dairy industry in Ukraine. "We view PÖTTINGER not only as a supplier of machinery and technology, but also as an important partner in terms of sharing know-how," says Valerii Kolosha.
"Our top priority is to produce high quality milk in order to get the best quality cheese. We look after our cows very well: their bedding and water is always fresh and the animals feel good."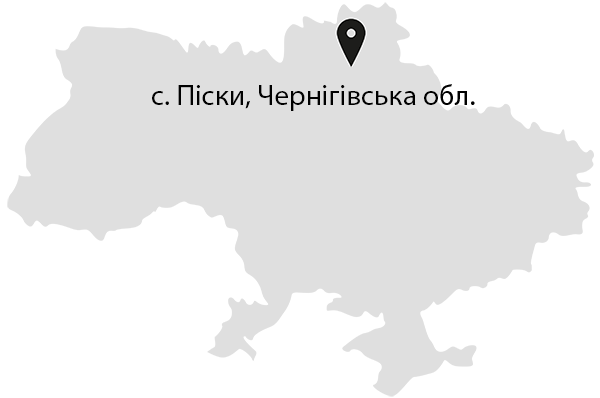 A wide range of products at Piskivske Service:
Agroprodservice
Nastasiv, Ternopil region, Ukraine
Ivan Chaikivskyi, Company Founder
Andrii Baran, General Director
Vitalii Chaikivskyi, Technical Director
The picturesque village of Nastasiv, home to Agroprodservice, is set in the never-ending plains of western Ukraine in the Ternopil region. The agricultural business keeps livestock, grows crops and processes and markets their own farm products. Their very high expectations in terms of quality and flexibility led to them deciding on TERRASEM mulch seed drills from PÖTTINGER for their sowing technology.
The family-owned business Agroprodservice was founded nearly 20 years ago. In the beginning they worked mainly on breeding crops. They then entered livestock production with pigs. Today, the company is one of the leading pig fatteners in Ukraine. "We have nine pig sheds, a barn for breeding bulls and four dairy cattle units", explains Ivan Chaikivkyi, the company's founder, "and with 2 million chickens we are also successful in the poultry sector. Last year we started up our own turkey farm."
We get the feed we need from the forage mixing plant in Nastasiv. This produces around 75,000 tonnes of feed a year.

The 42,000 hectares are planted with crops that are typical for the region: winter wheat, winter rape seed, winter barley and several summer crops such as summer barley and peas. In recent years we have grown corn maize and soya beans as forage for our own animals. The beans are processed in our own soya plant to make oil and soybean meal. Anything we don't use ourselves is exported to Europe.
At the company's location in Nastasiv there is also a seed plant where they have modern laboratories that work intensively on seed breeding. The agricultural giant is represented throughout Ukraine with its own seed material.
Two years ago, Agroprodservice started processing meat so that they could process their own animal produces themselves. Many products that are largely handmade are sold through their own retail outlets.

This highly successful agricultural firm has high demands on quality as part of its company philosophy, which also focusses on appreciation of their employees and the company's roots in the surrounding area. "Our employees are our most important asset", says Andrii Baran, the General Director of the company. With 2,000 employees, they place great emphasis on continuity: the company's management motivate their staff with permanent wage increases and various social benefits. The owner is a family man who strives to promote the local community, families, and improve future opportunities for the community's children. The recipe for success at human level includes a range of different regional social projects in village schools, kindergartens and churches.

Quality is a very important part of the company philosophy. "We want to offer our customers the highest quality, which begins in the field and extends into our shops", says company founder, Ivan Chaikivkyi. It was with this philosophy in mind that Agroprodservice discovered PÖTTINGER. The slightly higher investment costs are clearly accounted for by the added value and they have the figures to explain them. "You only find free cheese in a mouse trap", jokes the company founder.

"We have set ourselves the target of increasing our profits. We see a potential of around 15 to 20 percent, especially in efficiency", says the General Director, Andrii Baran.

With a view to increasing efficiency while maintaining quality, the company tested several machines. Following tests with a variety of seed drills that produced convincing results and they purchased their first TERRASEM. Meanwhile there are now six of these PÖTTINGER mulch seed drills in operation at this large farming operation.
"Because of the enormous distances and different sizes of our fields - from 10 to 300 hectares - we need a very flexible and high output machine. The TERRASEM produces a perfect result in varying soil conditions", says the Technical Director and brother of the company owner, Vitalii Chaikivskyi, highlighting the flexibility of the mulch seed drill.

The dimensions of the farms are so huge in Ukraine that despite rain it is quite possible that fields in some areas are still dry. In such a case the machine can adapt very quickly from the conditions in one field to another. As a result, large areas can be processed with just one seed drill. Another advantage of the TERRASEM is that seedbed preparation and sowing take place in a single pass. This protects the soil from drying out.
The Technical Director, Vitalii Chaikivskyi, enthuses about the advantages of the machine: "Perfect plant growth, observing the development of the plant following germination, that is what matters most."
"We have set ourselves the target of increasing our profits. We see a potential of around 15 to 20 percent, especially in efficiency"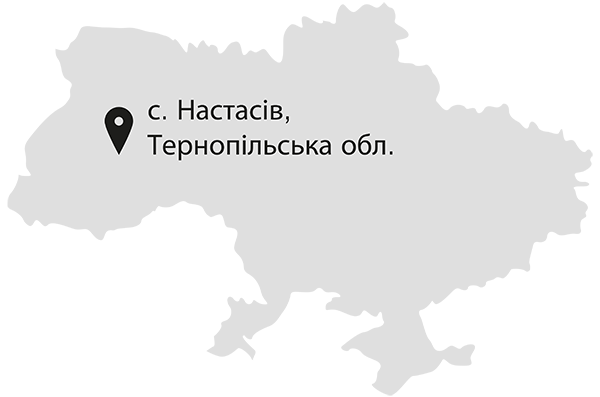 A wide range of products at Agropod Service:
The Lanzinger Family
Organic dairy farm, Dorfen | Germany
Bernhard Lanzinger and his wife Andrea are the fourth generation to run their small yet successful organic farm in Dorfen, near Erding in Bavaria. They do not have any worries regarding the future of the business because with their four children, the fifth generation – future PÖTTINGER fans - know what lies ahead of them. That is some time away, however, because the youngest was born in the summer of 2017.
"The kids also help out eagerly on the farm and around the house", says their mother, who is keen to make sure that they get to grips with farming as early as possible.
The Lanzinger's family life is completely dedicated to their farming business. That they also have a lot of work to do themselves is nothing out of the ordinary. Having close ties between family and business does not disturb these organic farmers at all. They both very much appreciate the advantages of a family business that make this possible.
For soil preparation, the Lanzinger Family use a TERRADISC compact disc harrow, a three-row SYNKRO stubble cultivator and a LION power harrows. Grass harvesting for the organic dairy farm is performed with a NOVACAT 301 CLASSIC disc mower, a JUMBO and a JUMBO COMBILINE loader wagon. Careful and clean forage harvesting is very important, especially for an organic farm. The farmer harvests fresh grass twice a day for his cattle. "I make a point of using a disc mower because it cuts the grass very carefully and conserves the sward so that there is less contamination in the forage," says Lanzinger, highlighting the advantage of his machinery, "and the milk yield is also much higher."
They decided to switch to organic farming some years ago. The young farmers found themselves in a never-ending spiral of pressure and no longer wanted to keep having to grow no matter at what cost. "Changing to organic was the right thing to do. It is more fun and you are no longer dependent on the industry regarding fertiliser, etc." says Lanzinger.
It is not a problem that they hardly have any time for holidays since the Lanzingers really enjoy working on the farm and everybody in the family is happy with their lifestyle.
"In summer, driving out to harvest fresh grass twice a day is a fulfilling task that I look forward to doing," says Lanzinger, satisfied that his daily routine has real purpose.
"In summer, driving out to harvest fresh grass twice a day is a fulfilling task that I look forward to doing."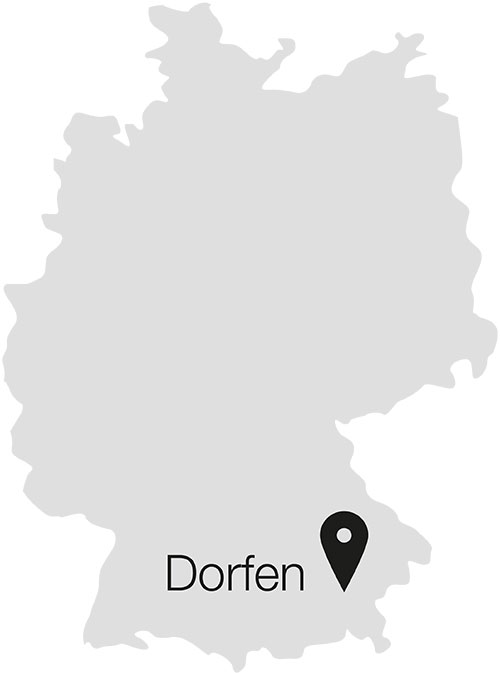 The Buttjer Family
Contractors, Rhauderfehn-Holte | Germany
Windmills, wind turbines and a beautiful tidal flat landscape are what you imagine when you think of East Frisia in the Lower Saxony area of Germany. It is here that the Buttjer Family have their company. "Moin!" they call out in greeting when you arrive in the yard. Their agricultural machinery contractor business is 60 years old. Hans-Hermann Buttjer now runs it with his son Ingo as the second and third generation.
For professional harvesting, the successful father-son team rely on a 4-rotor TOP 1252 C rake and several high capacity JUMBO and JUMBO COMBILINE loader wagons. Their satisfaction with the high quality and an attractive design are the reason why the business decided to go for PÖTTINGER over the past 10 years.
The young Buttjer is particularly pleased about living and working outdoors. He says it is exciting work because you always need to be flexibly to work with the weather.
Thanks to their vicinity to the North Sea, the coastal flatlands also play a special role. These areas are within the tidal zone or along side arms where rivers meet the sea. They are nature conservation areas and cannot be enlarged. Ideal terrain for deploying a loader wagon. "This is where the loader wagon comes into a class of its own," is how Buttjer describes the effectiveness of his machinery: "It is more economical for the customer with the loader wagon than with a harvester convoy."
In addition to working many small areas, the loader wagons also deliver perfect performance in larger fields too: in Northern Germany agriculture has also gone through structural changes with larger farms needing to work larger areas. That is also why the harvest windows have become much smaller for harvesting grass. You need to be able to rely completely on the technology you have available. "We need 100 percent uptime with our machines. We can never catch up on lost downtime," says Buttjer, highlighting the reliability of his loader wagons. Father Buttjer's passion for agriculture is something that the business owner enjoys best in East Frisia. Although he has visited other regions, he appreciates the beauty of the landscape and the sheer attraction of the area he lives in. He intends to stick to his roots and says "There are many beautiful places in Germany, but East Fresia always draws me back home again."
"We need 100 percent uptime with our machines. We can't make up for breakdowns."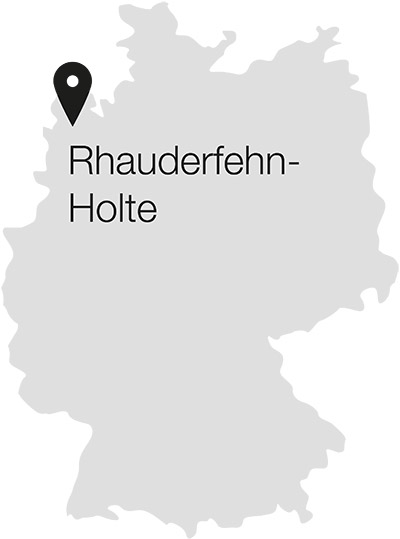 The Eichhorn Family
Cattle breeders and contractors, Schluchsee | Germany
Idyllic landscape, happy cattle, contented people and high performance technology - and all on Martin Eichhorn's farm. Here, the whole family is involved in making things happen.
The farm has 34 hectares of grassland and specialises in breeding suckler cows. As contractors, their machinery is in action all over the southern area of the beautiful Black Forest region.

The new NOVACAT A10 mower combination and a NOVADISC 900 cut around 300 hectares per year and they cover around 1,000 hectares with their four loader wagons. "The loader wagons are reliable and powerful. They need to be pretty resilient in the Black Forest," says Eichhorn, confirming the robust construction of the machines:"Our customers appreciate what we do". You get a real sense of the pride he has in his work.
Quality is very important in terms of working results, but also when it comes to spare parts. That they are always readily available is an additional advantage. When they place their winter order they go for whole sets of knives and blades. Eichhorn is committed to original quality when it comes to spare parts: "I don't want to have anything to do with copies! We prefer to invest a little bit more to get the right quality".

The harmonious way of living on the farm is reflected in their attitude towards their livestock: "It is awe inspiring to see how the calves are born and the develop." Success and failure go hand-in-hand when it comes to cattle breeding, says the farmer, as with so many things in life. Once everything turns out fine at the end of the year, then everybody is happy. Although several members of the family have other jobs, they meet every day to sit together and help out because they all love living and working on the farm.

The 85-year-old grandmother is still "as sprightly as a deer", is how they fondly describe Lisa Eichhorn. She helps out, cooks for everyone, bakes cakes and loves gardening. That she also makes sure that the show is kept on the road from behind the scenes is something that the head of the family is not so keen to hear, explains the highly amused daughter. Lisa Eichhorn has a love and joy for life. She is a die-hard family person and very much enjoys living in the Black Forest.

The happy farm lady thrives on a harmonious family life and an enthusiasm for farming. "I could never move into a city; the landscape is far too beautiful to leave behind," she enthuses.
"I don't want to have anything to do with copies! We prefer to invest a little bit more to get the right quality."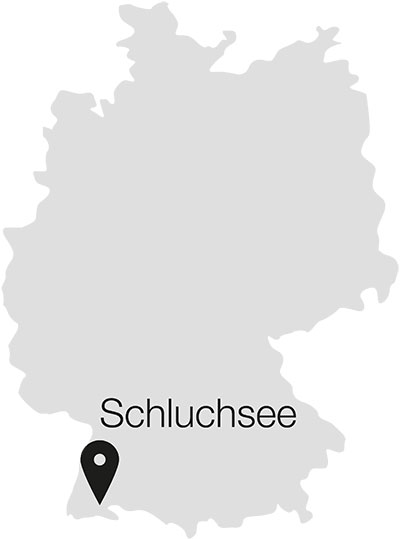 A wide range of products at the Eichhorn farm:
The Thelen Family
Contractor and dairy farmer, Kall | Germany
Hans-Willi Thelen (TPS Contractors). Together with his family, he operates a contractor business and a farm with 150 diary cattle under organic management. With PÖTTINGER machinery he creates quality time for other things, enjoys his work and offers the best forage quality and operational reliability.
The Thelen Family talk about their life running a successful organic dairy farm and contractor business and the role played by the right technology: Hans-Willi, the father, operates the contractor firm while his son Martin manages the organic dairy farm with 150 dairy cattle.
The farm is located at 150 metres above sea level on the edge of the northern Eifel and is entirely dedicated to permanent grassland. They have almost none of their own machines. The contractor TPS, in which Thelen has a one-third share, takes care of the grass forage harvest. With the help of two employees, they also provide contractor services to other customers to keep the business profitable. Three JUMBO COMBILINE loader wagons harvest around 1,000 loads of silage and transport 200 loads of harvested grass and maize. The TOP 1252 four-rotor rake handles 1700 hectares per year.
The high output of the machines and the very high base forage quality are especially important for the organic farm. "When all the parameters are right, we obtain around 10,000 litres of milk per day on average", explains Hans-Willi Thelen enthusiastically. You immediately notice that the animals are the most important factor for the dedicated organic farmer, because as Thelen says, it is the livestock that achieve the output to ensure success: "It is extremely satisfying to work with the animals and manage the herd", he says. Several awards and the positive business figures give him a good feeling and are the reward for his enthusiasm in what he does.
For Hans-Willi Thelen it is the chopping quality of the PÖTTINGER loader wagon that is the most important factor, especially for compaction in the clamp. "If silage is produced with a high energy content and lots of nutrients, then this makes a significant contribution to increasing quality and improving milk yield", explains the contractor confidently. This is also important for financial success, but not just on their own farm. In addition to the organic dairy farm, highly satisfactory contract services are also provided to other customers. "If you bring a PÖTTINGER loader wagon, then I don't need a harvester any more," is something that Thelen has often heard from customers who previously used a harvester to chop their forage. That pleases him even more. After all, the operational reliability of the machines and the excellent service gives the Thelens more time for what matters, which is time for the family.
Father and son look back on a successful working day and are satisfied with the result.
The machines are also very much appreciated by the customer. One customer who used to use forage harvesters said quite clearly: "If you bring a PÖTTINGER loader wagon, then I don't need a harvester any more.""