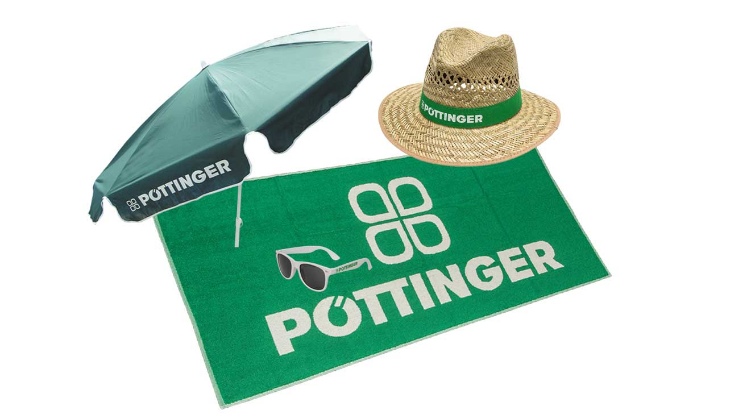 Ready for the summer? We have the kit you need in our FANSHOP
Straw hats, sunglasses, parasols and towels: The PÖTTINGER FANSHOP offers ag-tech fans the best protection from the sun while at work, and a high quality towel for cooling down afterwards.
All our articles are available from your local PÖTTINGER dealership.
Find your dealership here:
ww.poettinger.at/en_in/haendlersuche