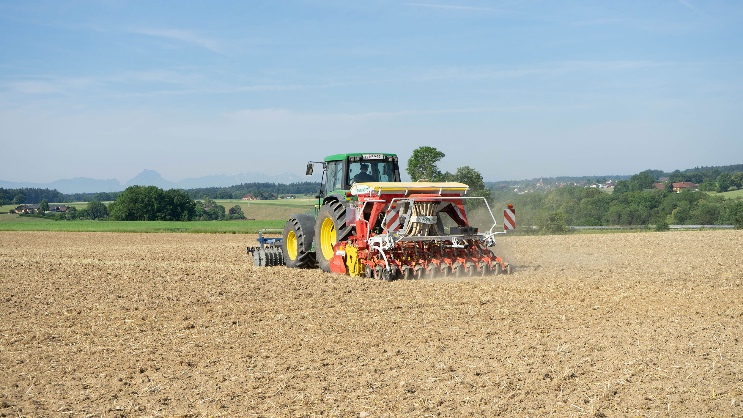 AEROSEM seed drill turns in an impressive performance with organic hemp in Upper Austria
At Sipbachhof, a farm located in the Upper Austrian heartland, the Lacker family have been farming organically since 1997, harvesting high quality cereals such as spelt, rye, wheat, barley and millet. Other crops include field beans, clover, caraway and hemp. Out of conviction, the farm operates sustainably to conserve the natural surroundings. When choosing machinery, the family at Sipbachhof farm also rely on quality, and decided to go for the new AEROSEM 3002 ADD seed drill with the LION 303.12 power harrow to work on more than 80 hectares of arable land.
Advanced technology and high quality standards
"My expectations were fulfilled during the first two jobs. The machines were quick and easy to set up precisely in the field and the results were really impressive," explains the organic farmer Dr. Hubert Lackner (Ing. Mag.) who alongside farming is also a lecturer at several institutes at the Johannes Kepler University in Linz. In particular, he mentions the large discs and high coulter pressure as a great advantage in providing excellent consolidation. "The seed only travels a short distance and the distributor head is easily accessible," says Lackner.
Contributing to society
The highly dedicated farmer applies the principles of organic farming to his business and sells his produce through the Upper Austrian organic cereals association. The grain is used by local firms to make high quality food such as bread, flour, flakes and spelt rice. It is especially important to Hubert Lackner that the natural surroundings are treated sustainably and respectfully. He chooses PÖTTINGER as his regional partner because in addition to the quality of the machines, he was impressed by their value for money.