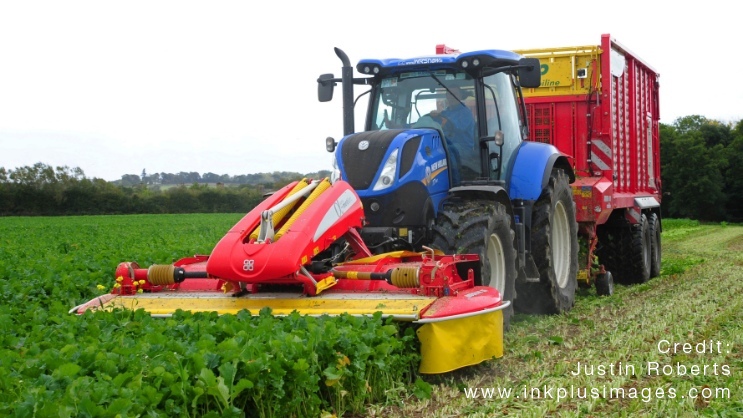 Report: zero grazing for extra forage in Ireland
Soil conservation goes hand-in-hand with high performance technology
This interesting article published in the Agriland magazine (Ireland) explains the relationship between zero grazing and the often challenging weather conditions in Ireland.
An Irish farmer tried out zero grazing - a process that is not widespread in Ireland - by planting a cover crop and instead of incorporating it as usual, harvested it as forage using the zero grazing method. The reason for his decision was the often long and rainy winter months and last summer in Ireland, which was so dry that they were unable to harvest sufficient quantities of green forage.
The machinery that was used was a NOVACAT 301 ALPHA MOTION front mower, a JUMBO 6010 COMBILINE rotor-type loader wagon and a LION 6001 power harrow with a TEGOSEM 200 cover crop sowing unit.