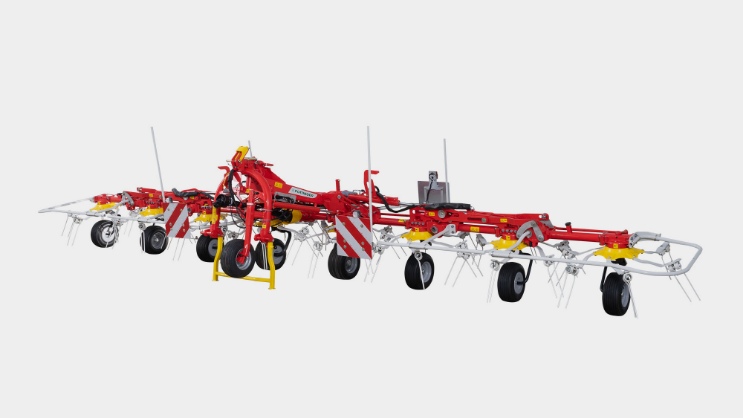 More working convenience with HIT tedders
New transport position and even more reliability
More convenience with HIT tedders: Our models without a chassis have the following impressive features.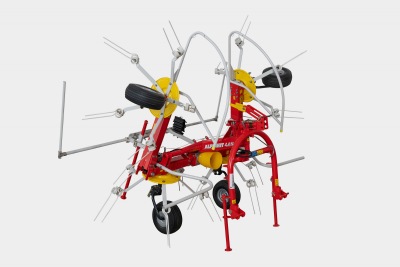 New transport position on the ALPINHIT 4.4
To achieve compact transport dimensions, the rotors are folded inwards through 105 degrees. The centre of gravity of the machine is located close to the tractor. The optional hydraulic rotor raising system provides convenient operation from the tractor seat.
More reliability thanks to the new headstock and MULTITAST wheel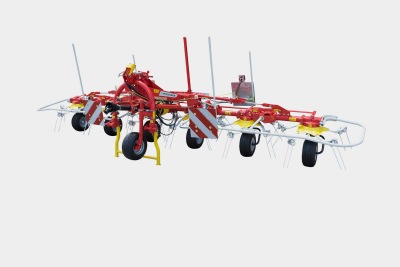 New headstock
3-point HIT tedders feature a new headstock. The PTO shaft has more clearance so that higher tractor models can also be used no problem.
New jockey wheel
The new jockey wheel mounting on the side of frame also increases the space for the PTO shaft. There are no external parts, so no forage can become snagged.