Perfect incorporation with SERVO ploughs
The best working results
The heavy-duty and intelligent design of PÖTTINGER ploughs ensures optimum distribution of force and strength at the points of the plough beam subject to the highest stress. The unique SERVOMATIC control centre on PÖTTINGER ploughs lets you easily adapt perfectly to all types of soil and the current operating conditions. A large selection of modern mould boards is available to match every soil type.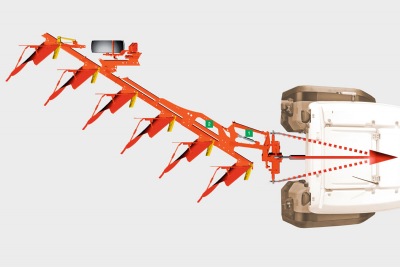 SERVOMATIC
SERVOMATIC
Setting up the plough correctly ensures smooth and productive ploughing. PÖTTINGER makes it easy for you to adjust the plough to the tractor and soil conditions using the SERVOMATIC control centre. The front furrow width and pulling point are adjusted separately with ease and precision.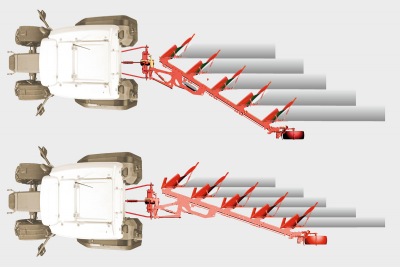 SERVOMATIC PLUS
SERVOMATIC PLUS
Different working conditions and soil structures require different pulling forces. With hydraulic SERVO PLUS furrow width adjustment the plough is always precisely matched to the soil conditions.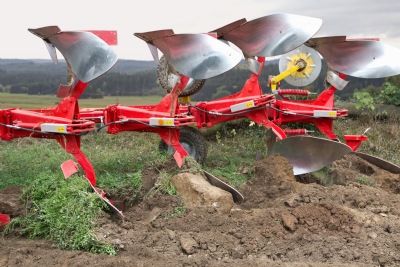 Stone protection
Stone protection
SERVO NOVA ploughs with stone protection give maximum reassurance. Ploughing without stopping means full productivity even in stony soil. A hydraulic overload protection system with adjustable triggering force protects the plough against damage.
PÖTTINGER ploughs ensure neat incorporation without any harvest residues left on the surface.