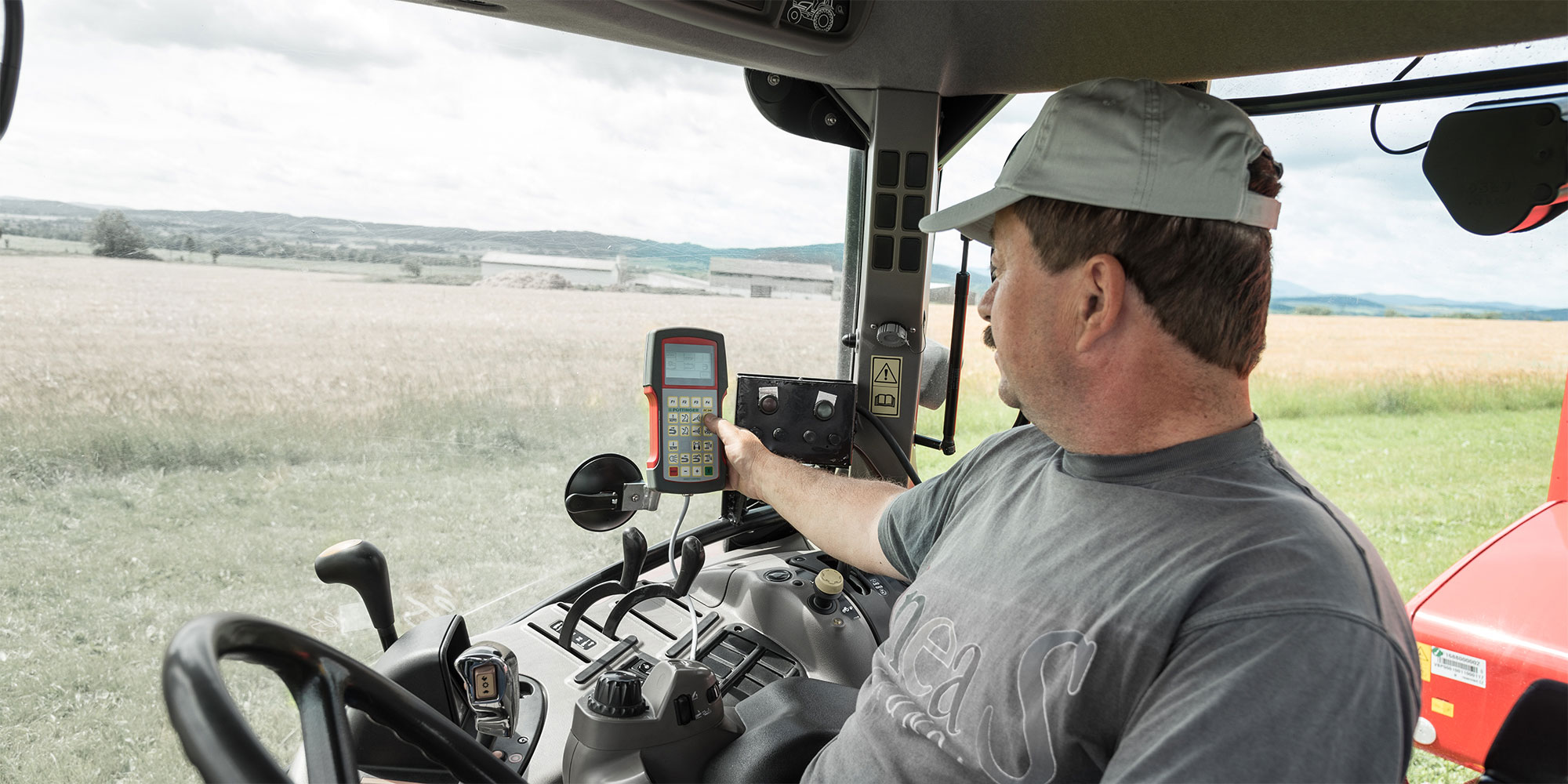 Convenient operation without ISOBUS
Convenient operation without ISOBUS
The CONTROL terminals made by PÖTTINGER make your day in the field easier. Intuitive machine operation is ensured by the clearly labelled keys and the ergonomic design. This enables stress-free work, even on long working days. The backlit keys and adjustable brightness display ensure safe operation even at night.
SELECT CONTROL
SELECT CONTROL
With the electronic preselect system SELECT CONTROL, the functions of the implements to be operated can be preselected and then carried out using the tractor's spool valves. SELECT CONTROL is used for mowers, loader wagons and balers.
COMPASS CONTROL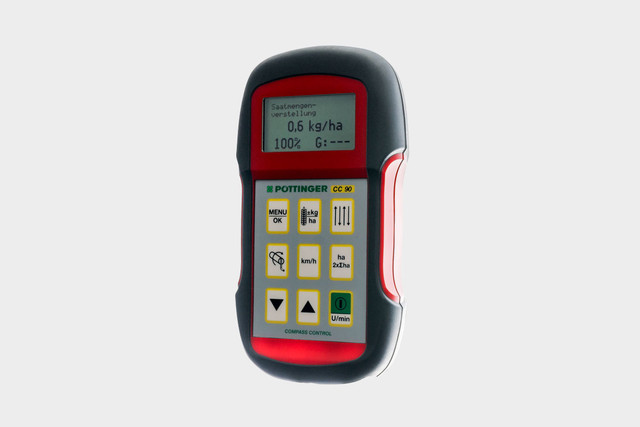 COMPASS CONTROL
The COMPASS CONTROL on-board computer was specially developed for PÖTTINGER VITASEM and AEROSEM seed drills. The terminal controls and monitors functions such as tramlining, calibration test, hopper level, hectare counter and speed.
DIRECT CONTROL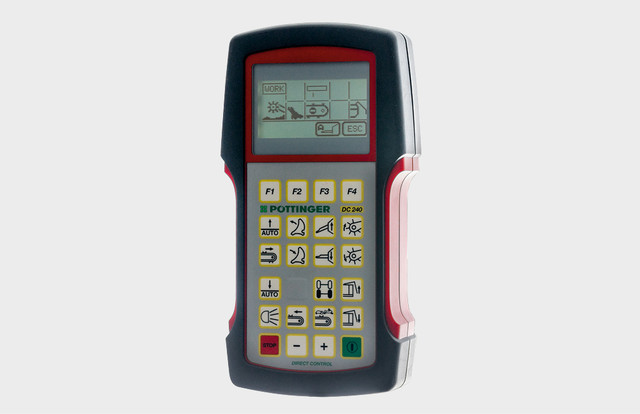 DIRECT CONTROL
The convenient electronic DIRECT CONTROL system is used especially for the PÖTTINGER loader wagon range without unloading beaters. The functions are performed directly at the push of a button without pre-selection or an additional control unit. The display provides information about the functions and status of the loader wagon.
POWER CONTROL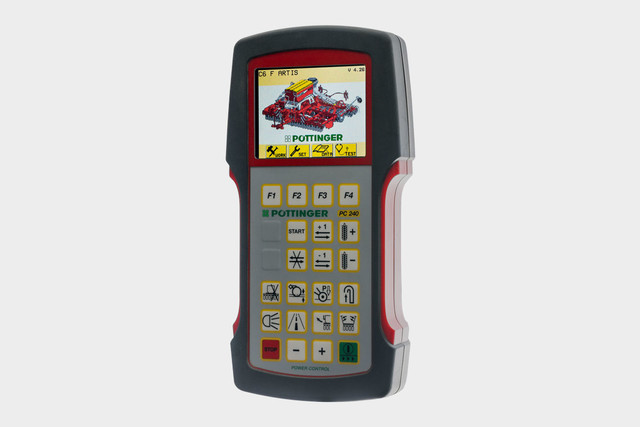 POWER CONTROL
With the POWER CONTROL terminal you can operate all ISOBUS-compatible PÖTTINGER machines. The functions are performed directly at the push of a button without pre-selection or an additional spool valve. The most important keys are labelled directly with the machine-specific functions, which helps drivers regardless of whether they have used the machine before or not. The function keys F1 to F4 can be used to operate additional equipment on your machine. The colour display provides at-a-glance information on functions and the operating status of the machine.
POWER CONTROL Wireless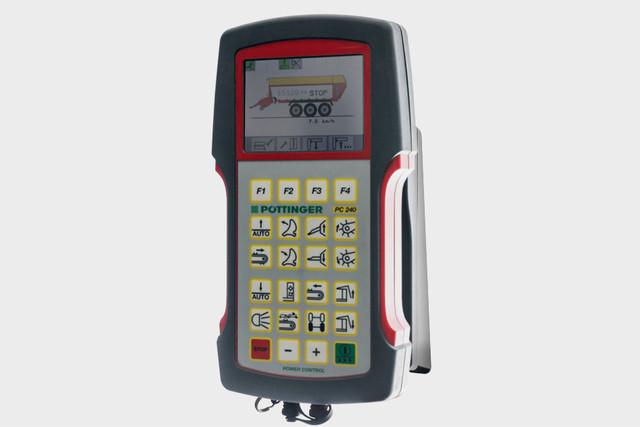 POWER CONTROL Wireless
POWER CONTROL Wireless enables convenient operation of the loader wagon even outside the tractor cab up to a range of 100 metres. The holder doubles as the charging station. This makes the terminal a reliable support for the farmer even during long days in the field.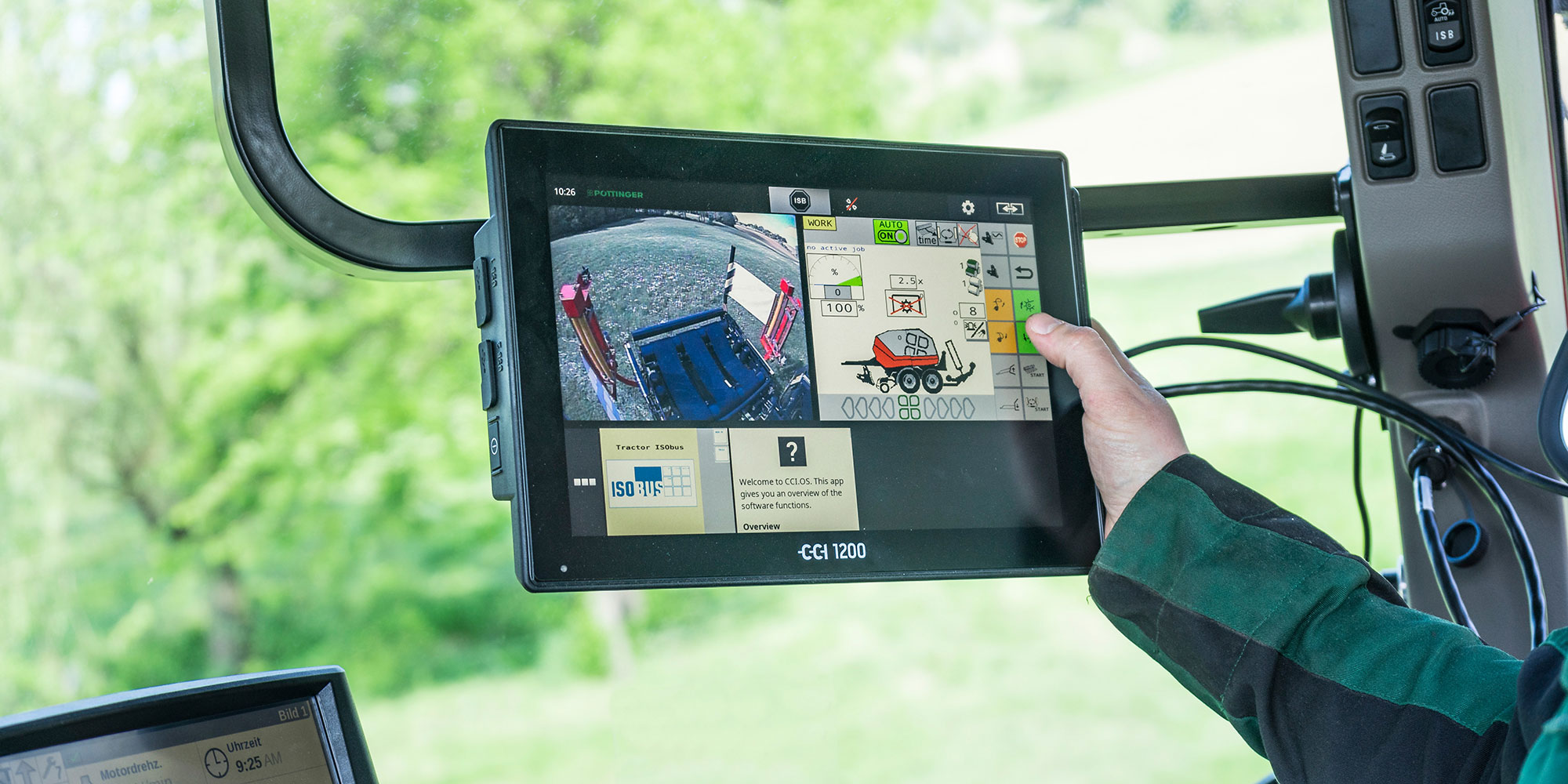 ISOBUS terminals
The ISOBUS terminals EXPERT 75 and CCI 1200 enable professional operation of all ISOBUS-compatible machines made by PÖTTINGER as well as other manufacturers.
Both terminals are AEF certified.
EXPERT 75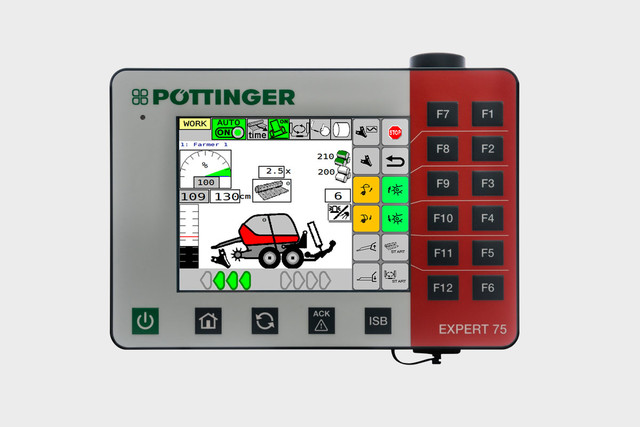 EXPERT 75
The compact 5.6" EXPERT 75 ISOBUS terminal can be operated both directly via the touchscreen and using keys or a scroll wheel. Safe one-hand operation is supported by the grip bar. The ambient light sensor and the illumination of the function keys ensure convenient handling even at night.
CCI 1200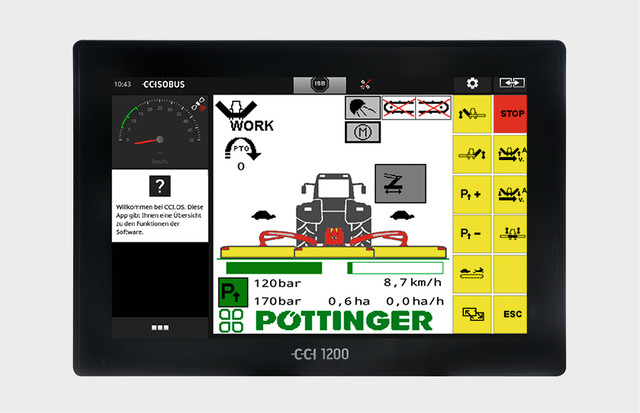 CCI 1200
The new 12" CCI 1200 ISOBUS terminal offers the professional farmer a comprehensive function package. The terminal is operated like a tablet using a touchscreen. Navigation is kept simple so you find what you need with just a few taps. The integrated ambient light sensor automatically adjusts the brightness of the display.