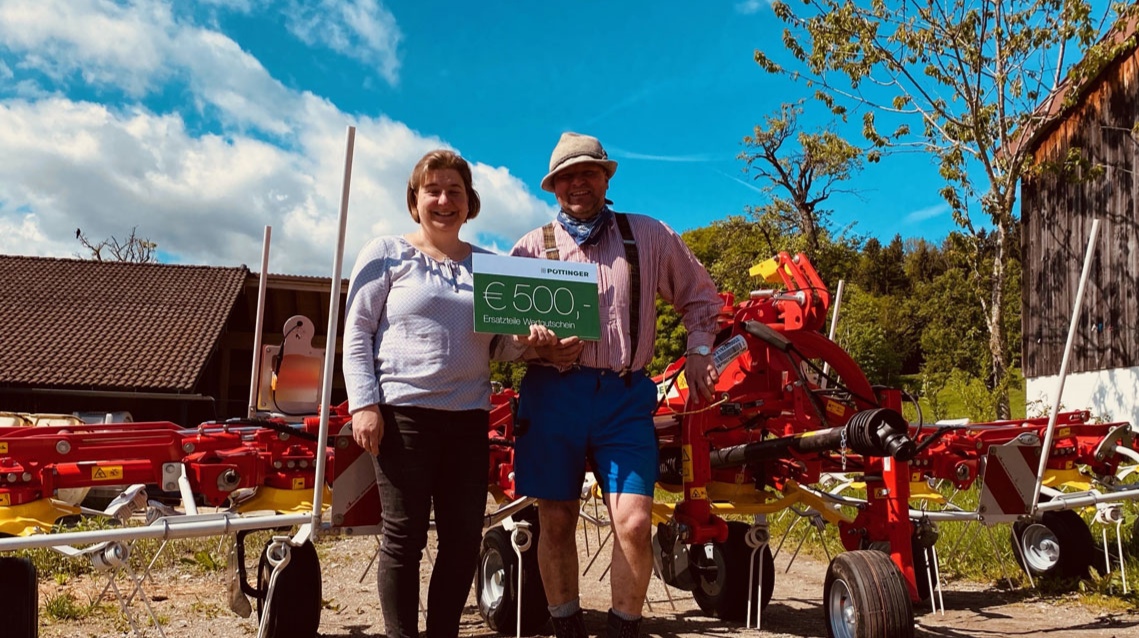 PÖTTINGER customers are very satisfied customers
Our customer survey
Every year, thousands of machines leave our factories to make daily work easier for our customers. Many farmers tell us about their experiences in conversation.
In order to reach even more customers, once a year we invite people who bought one of our products the year before to take part in our online survey.

As a thank you for taking part in the survey, there was a prize draw with a EUR 500 PÖTTINGER voucher as the main prize. The lucky winner is the Ull family from Germany.

PÖTTINGER machines get top marks
Almost 3,000 customers took part in the survey: more than half gave their machine the maximum score of 7 (very satisfied) - on average, the machines achieved a very high score of 6.34.
For many machines, the quality of work was rated even better than in the previous year. Our machines achieve the best scores when it comes to customers recommending them - the highest praise for our machines, because only really satisfied customers are happy to recommend their machine to others.

Very good dealerships and the best PÖTTINGER service
A good product needs a good dealership network - that's what we can offer our customers: Almost 95 % of customers are satisfied with their dealer, 60 % are even very satisfied. There have been improvements compared to the previous year in terms of availability in the evening and at weekends and the processing of spare parts orders.
And there is a great PÖTTINGER team behind the dealerships: The PÖTTINGER sales and service staff also received very high marks again.

Ongoing improvements
While we are of course very pleased with these results, we want to improve even further and are taking targeted steps based on our customer feedback.