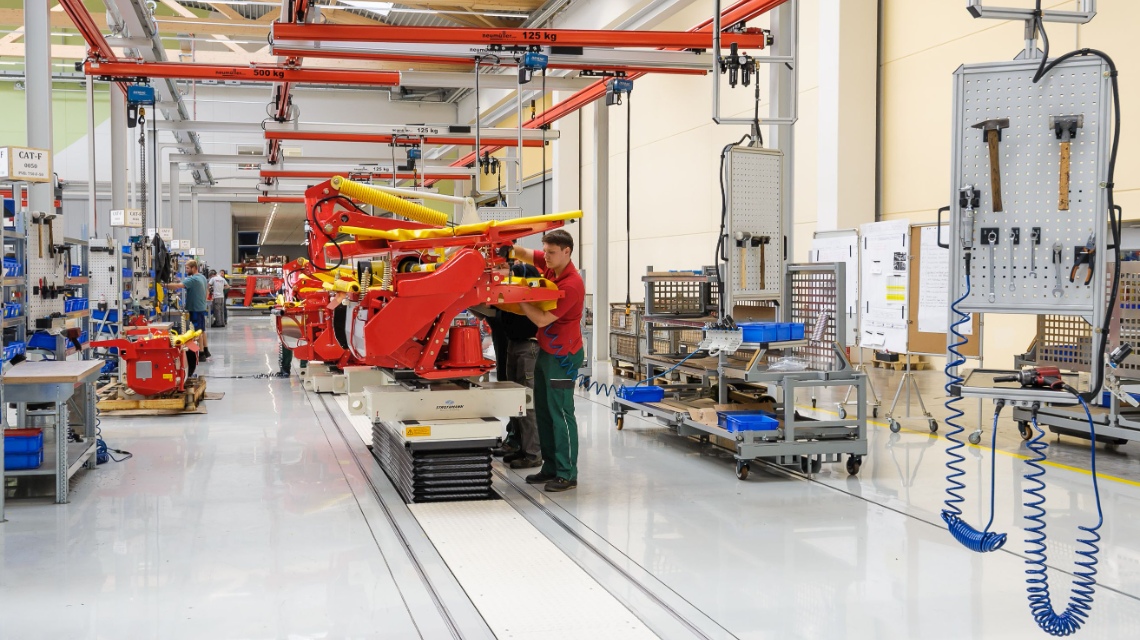 PÖTTINGER wins Lean Management Leader
Award for its value chain designed for efficiency
At the end of September 2022, the Grieskirchen-based agricultural machinery manufacturer was awarded the title of "Lean Management Leader". During the Best Practice Conference at the Danube University in Krems, the award was officially handed over to PÖTTINGER's Roland Atteneder, Head of Production Logistics, and Raimund Hohensinn, Head of Production.
Increase efficiency - secure jobs
Lean management is about the efficient organisation of the entire value chain. All projects and measures to increase productivity and efficiency are part of this and make a valuable contribution to securing manufacturing and jobs in Austria.
For around two years, 60 companies shared their experience in lean circles. Their aim was to promote cross-company and cross-industry learning. PÖTTINGER was particularly interested in shop floor management, i.e. optimising organisation at the point of value creation with digitalisation, quality assurance, maintenance, internal logistics and improvement measures. The companies that participated in the lean circle group gave these activities the highest points. The PÖTTINGER topic at the Best Practice Conference was: "Efficiently supporting increasing variant diversity". StEP-UP (Austria's leading platform for sustainably increasing the competitiveness of manufacturing companies) affirms that the mechanical engineering company operates lean management at a very high level. Other well-known companies are gearing their operations to the experience of the agricultural machinery manufacturer.
With its dedicated efforts to implement improvements and increases in efficiency and production, the Grieskirchen-based industry leader is focusing on strengthening Austria as a manufacturing location and securing jobs. As a leading company for lean management, PÖTTINGER can look forward confidently to a successful future.