Your specialist for the best working results
Visit PÖTTINGER in Hall 27, Stand F49 and experience agricultural engineering for the best working results live.
When we develop our products we focus on reliability, cost effectiveness and obtaining the best working results. We support our customers in harvesting the best forage and conserving soil health for the best soil. These factors are also the basis for your success. At our trade fair stand we will be presenting an interesting selection from our comprehensive range of products for grassland, tillage and drilling.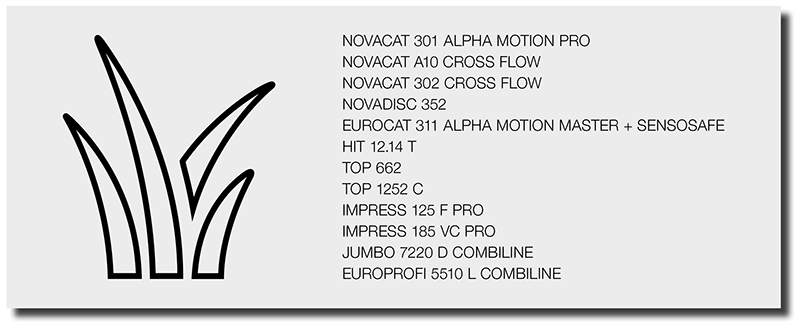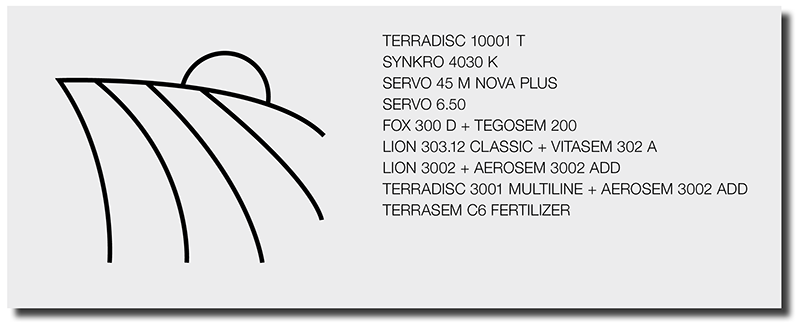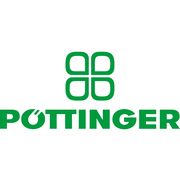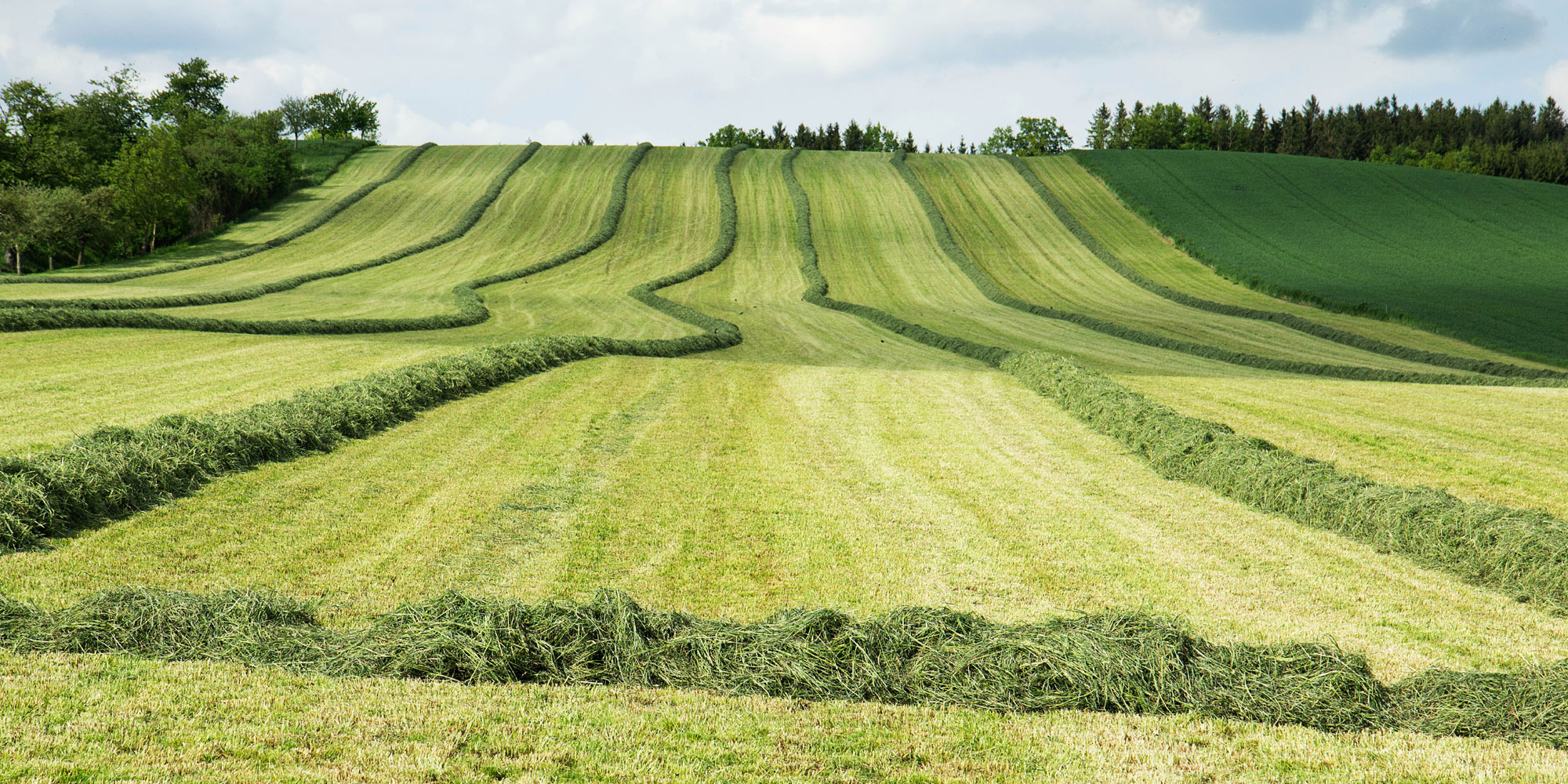 Your specialist for the best working results
How the best base forage affects milk yield and your business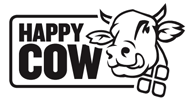 High quality base forage is the cornerstone for healthy livestock and a profitable business. Location, operations management and harvesting technology have the greatest influence on quality. Find out here how you can achieve the best working results to obtain the best forage.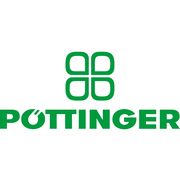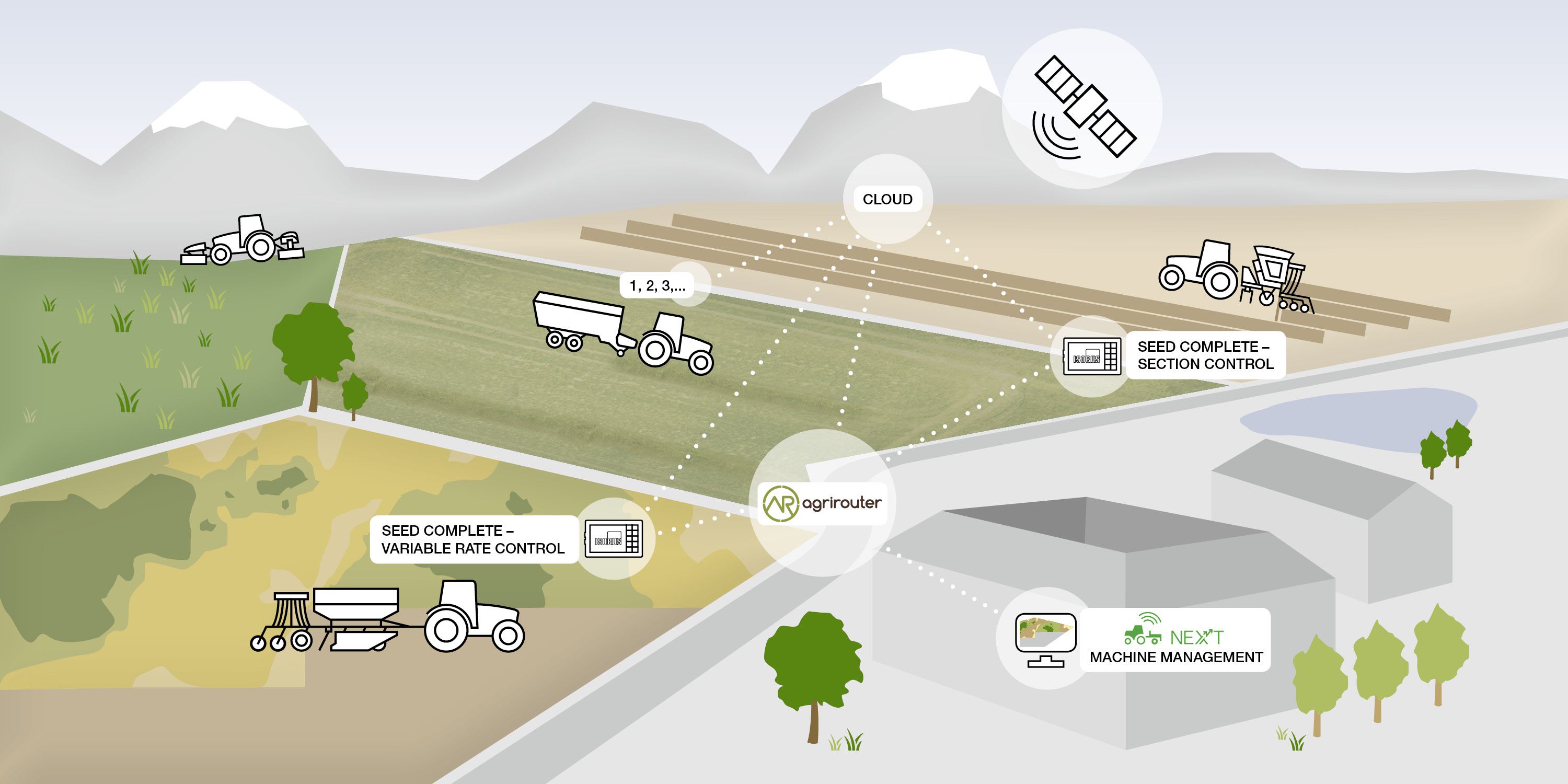 Digitalisation in agriculture
The spread of digitalisation in agricultural technology means that it is becoming increasingly important to link the individual systems as a network and to create standards for different manufacturers. Data exchange between the individual components is made possible thanks to PÖTTINGER's cooperation with reliable service providers and brings advantages for farmers.
At PÖTTINGER, we offer you numerous possibilities in the field of digital agricultural technology that make your everyday work easier. As a result this enables you operate more efficiently and conveniently.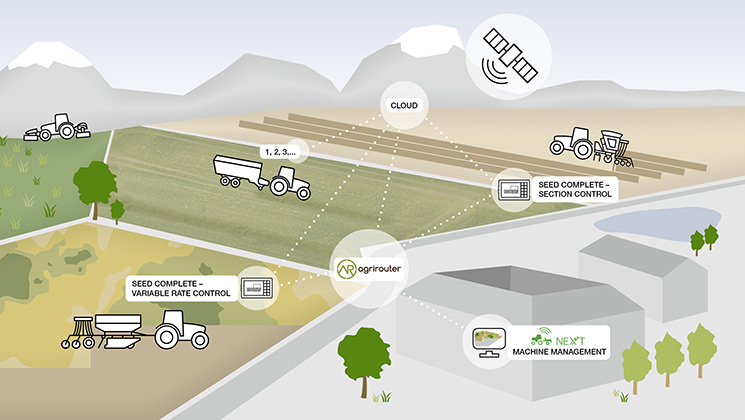 Data management
Generate, transfer and benefit from data
agrirouter – data transfer
NEXT Machine Management – data processing
MyPÖTTINGER
Read more
Best availability of 50.000 parts
Durability and top performance - characteristics that PÖTTINGER is committed to delivering. We ideally match all spare and wear parts to your machinery's overall system. This means that different soil and operating conditions often need to be taken into consideration. We have been listening to our customers and now offer three different lines - CLASSIC, DURASTAR and DURASTAR PLUS - to make sure you have the right part to meet every requirement. Original parts are worth every cent, because Know-how cannot be copied.
The advantages of PÖTTINGER Original parts:
Immediate and long-term availability.
A perfect fit avoids problems.
The best working results thanks to optimum match to the overall system of the machine.
Save time and costs thanks to longer replacement intervals on wear parts.
Attractive and competitive prices
Focused on the future
Success with powerful performance
PÖTTINGER is an Austrian family-owned company that contributes to a sustainable increase in effectiveness, efficiency and quality in agricultural production and that acts as a partner on whom its customers can rely.
People come first as far as PÖTTINGER is concerned. Many of the employees have their roots in farming. That is why they know what agricultural machinery needs to do from their own experience. The combination of employee know-how and the ongoing integration of experience and wishes from our customers is the guarantee for professional solutions - for tomorrow's challenges.