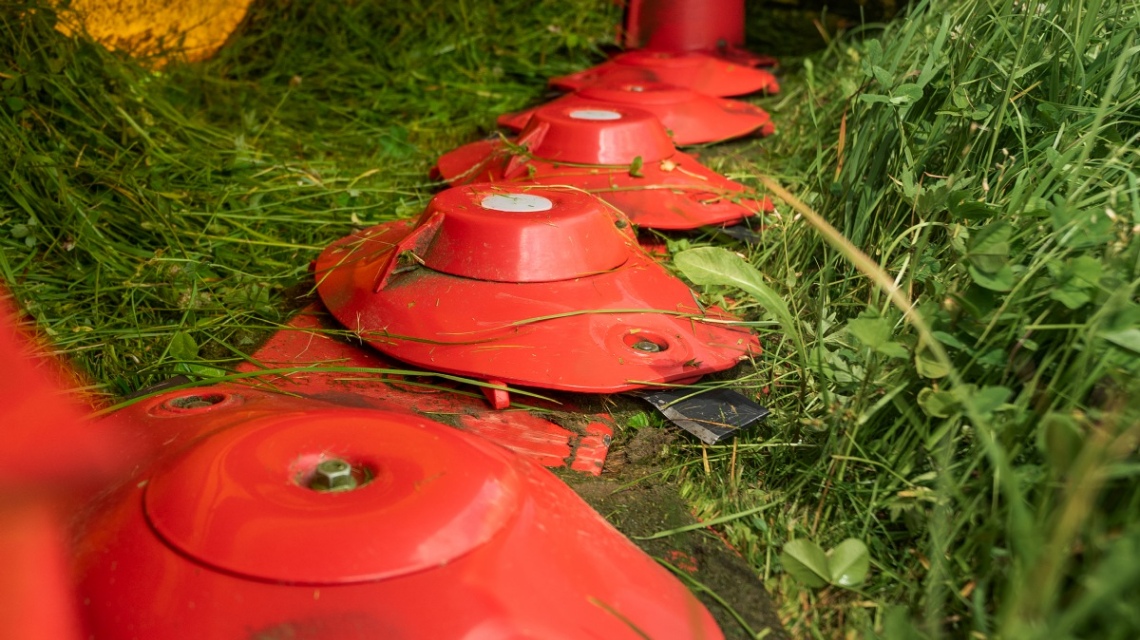 PÖTTINGER: Mowing quality to perfection
PÖTTINGER's comprehensive range of the latest mowers offers first-class cutting quality, strength and perfect ground tracking for the best forage quality and the highest yields. Technical details and ingenious machine functions contribute significantly to harvesting top quality forage. Characteristics that apply in particular to the cutter bar, the heart of the disc mower, which has been proven thousands of times in the field. This is developed and manufactured entirely in the plant at the company's headquarters in Grieskirchen (Austria): Quality made in Austria.
A quality product made in Austria
The PÖTTINGER cutter bar features an impressively sleek and dynamic design. Just 4 cm high, the cutter bar guarantees optimum crop flow. And because it is only 28 cm wide, it delivers the best ground tracking and a first class cut. Thanks to a precision welded construction, the cutter bar is extremely robust and 100 percent sealed. This means the gear oil remains in the gearbox permanently, even after years of use.
The mower discs are driven by gears that are almost the same diameter (44 and 35 teeth). As a result, at least three teeth are always in contact to guarantee the lowest stress to the gears and the highest reliability. The specially polished surface of the gears submerged in gear oil ensures smooth running.
The best forage and tidy mowing pattern
The streamlined leading edge of the cutter bar allows soil to pass underneath, separating it cleanly from the crop. Cleaning paddles prevent dirt from accumulating on the upper surface. The rounded disc surfaces improve the conveyor effect across the cutter bar. The optimised overlap of blade paths ensures a clean and uniform mowing pattern. The clamped quick change mower blades rotate very close to the surface of the cutter bar and the counter knife. This guarantees the best cutting quality even in damp and muddy conditions. PÖTTINGER disc mowers are extremely maintenance friendly. The quick-change blade system makes replacing mower blades straightforward and simple: Just press down the spring clip with the blade wrench and replace the blade. PÖTTINGER applies the highest quality standards to the manufacture of its machines. Flawless operation and absolute reliability are high priorities - and have been for many years: from the forage cutter to the mower.